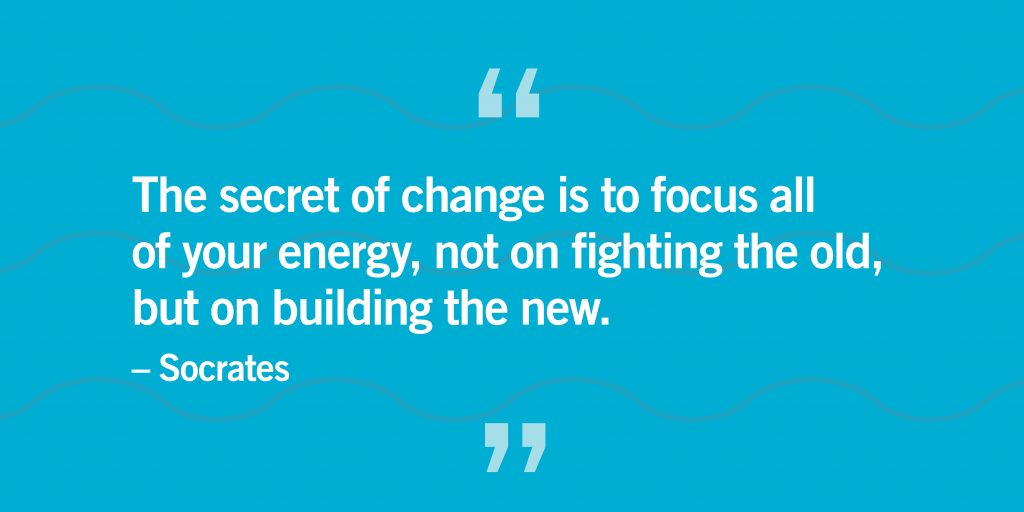 The 1960s are seen as a hinge point in American history from both those who welcomed the change and those who feared it. But that decade proved to be a tectonic shift socially, culturally and politically – tackling issues from civil rights, immigration, feminism, the Vietnam War and environmentalism.
Similar to the 60s, as we ushered in 2020, we began seeing fundamental shifts and a call to arms on many fronts. From sustainability, gun control, feminism (#MeToo), immigration, gay rights, an international pandemic, race relations (Black Lives Matter) and criminal justice reform. While these two eras are different, they are forever linked in the magnitude of change they impose.
COVID-19 is testing our ability to provide safe, affordable and accessible healthcare while unemployment is skyrocketing, and the economy is extremely volatile. New challenges for people and families, with its disproportionate effect on the poor and communities of color, drives a fusion point of social need. With COVID-19 as a backdrop, the tipping point of George Floyd's death seemed to stoke the fires of activism and accountably. The Black Lives Matter movement has resurged.
"In the last two weeks, American voters' support for the Black Lives Matter movement increased almost as much as it had in the preceding two years," according to the New York Times article released on June 10th, 2020.
And demand for that resurgence is clearly seen in our advertising community.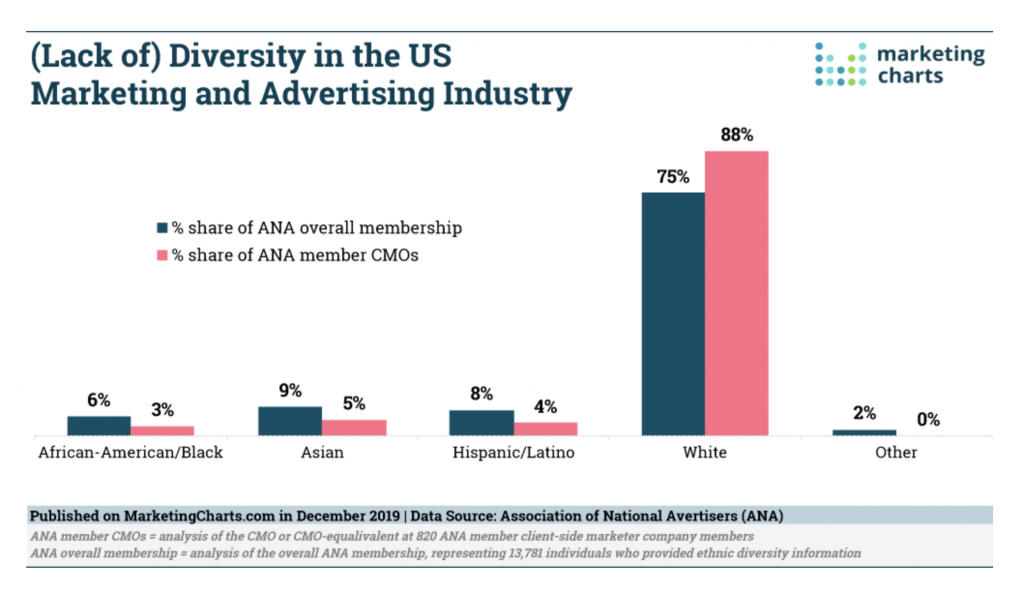 The same report goes on to say, "Lack of diversity goes beyond CMOs and advertisers and into how much is spent in advertising to multicultural consumers, with a study from PQ Media and ANA finding that advertising directed towards various races and ethnicities is significantly below their population share."
These are big issues. And sometimes it seems like they are too big for one person, or even one mid-sized agency in Omaha, to take on. But we believe in "paying rent for the space we occupy on this earth." Our vision at Bozell is to "empower those who aspire to change the world." And as I stated in an issue of Thinking, "this vision is more than words on a page. It is the words by which we live, it is what helps us make decisions, and it is what helps us build lasting relationships."
So, in a situation where silence is as much of an action as saying something, we wanted to not just pledge internal changes but empower those around us to rally together and make a bigger impact for our community. We made the decision to act. We joined the Greater Omaha Chamber's Commitment to Opportunity, Diversity and Equity (CODE), which is focused on creating positive, measurable outcomes leading to increased opportunities and equity for underrepresented populations. And through CODE, we are participating in an internal assessment to determine where improvements in our policies and culture can be made.
But we wanted to do more, truly be a change agent. So, when a Bozell staffer came to me with an idea for an initiative focused on closing the diversity hiring gap right here in Omaha, we got to work.

ADvance Omaha was created to support a more diverse group of creatives, marketers and developers in future generations. We partnered with the American Advertising Federation of Omaha (AAF Omaha) to encourage all agencies and marketers in the area to make a contribution to the ADvance Omaha Fund. And we seeded it with our own $5,000. Dollars raised will go to nonprofits that create safe spaces and grow the talents of the youth in our black communities. To learn more about the nonprofits or how you can donate, I encourage you to visit AAF Omaha's site.
Socrates said "The secret of change is to focus all of your energy, not on fighting the old, but on building the new." And I hope that is what we are doing with these initiatives. It's not going to change the world overnight. But if we can be the catalyst to spark change and provide a platform for others to amplify and participate, maybe our collective efforts can create a better, more inclusive and diverse future.