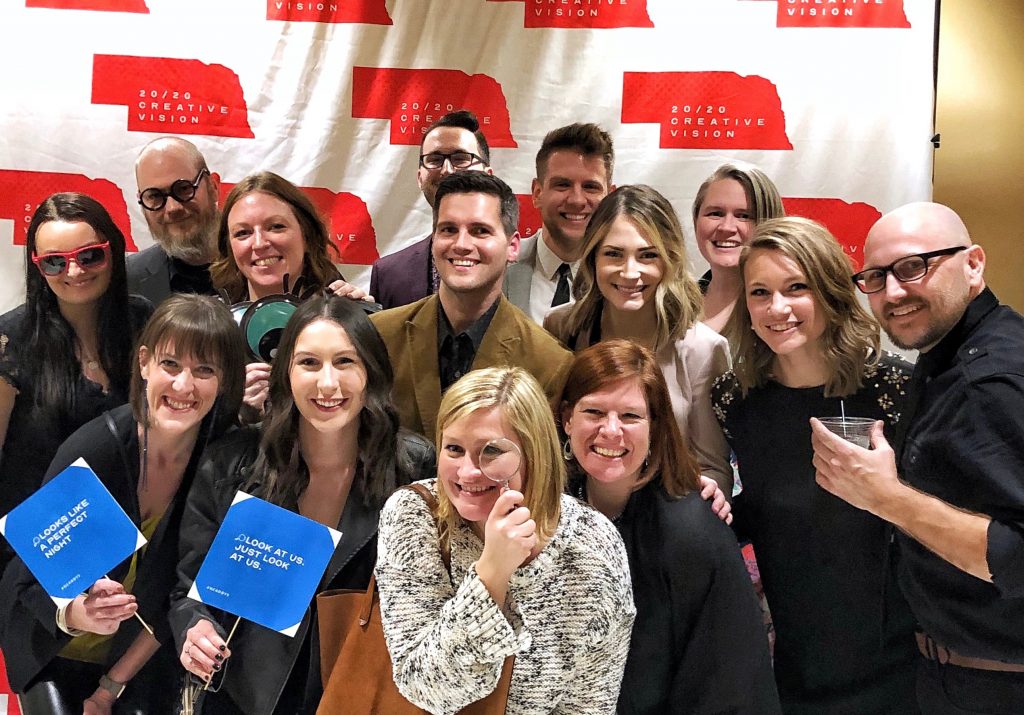 Advertising agency Bozell won four gold and 14 silver awards at the 2020 American Advertising Awards Nebraska banquet, which took place on Saturday, Feb. 22, at the Scoular Ballroom. These awards were won on behalf of client work spanning across eight clients and multiple categories.
Below is a complete list of awards:
Gold
Meet the Pros Branding
Rebuild the Heartland Collateral
529 College Savings Plans Cinematography
529 College Savings Plans TV Campaign
Silver
Rebuild the Heartland Logo
Rebuild the Heartland Campaign
529forCollege.com
529 College Savings Plans Campaign
529 College Savings Plans "Vet" Spot
529 College Savings Plans "Mechanic" Spot
529 College Savings Plans "The Movement" Video
HereForCheer.com
The Great Excheeriment
FNBO "Find a Home that Fits" TV Campaign
Sioux Honey Co-op Truck Wrap
Sioux Honey Beekstock Collateral
Feltman's of Coney Island Art Direction
OmahaByDesign.org
"As we take home the awards this year, we're incredibly proud of the work our employees have produced on behalf of our clients," said Kim Mickelsen, Bozell Chief Executive Officer. "We love the opportunity to see an idea from start to finish and create meaningful, lasting partnerships across all of our clients. It's truly an honor to see all of the hard work come to fruition."
All gold submissions and select silver submissions will now move on to the 9th District regional level of the competition.
The American Advertising Awards promotes recognition of excellent creative work within the advertising field. These awards attract nearly 35,000 professional and student entries each year and are coveted awards within the advertising industry.