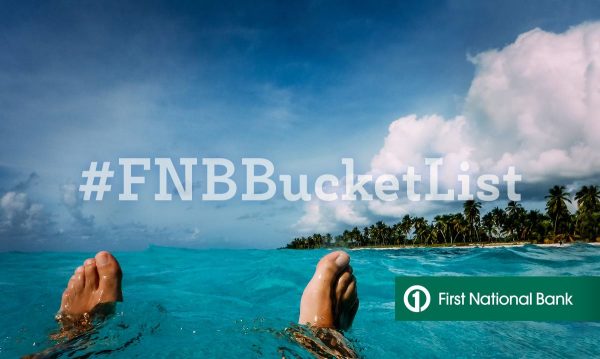 Bozell, a full-service advertising and public relations agency, has been named the winner of the National PR News Finnie Award for the Communications Campaign category for the #FNBBucketList promotion for First National Bank of Omaha.
PR News Finnie Awards recognize achievement in investor relations and financial communications. The awards were open to all agency, corporation, nonprofit/association, and government organizations, and were evaluated based on creativity, innovation, sound planning, implementation and outcomes. The most important criterion was proven success in aligning the strategic objectives with the end goals.
"We truly believe that a company can be good and do good, while still making a profit," said Jackie Miller, CMO. "This campaign for First National was proof of that. We couldn't be more thrilled that it was recognized by PR News."
The #FNBBucketList campaign associated First National Bank with facilitating lifetime "Firsts" and encouraged people to cross items off of their bucket lists. We encouraged audiences to share why they should win one of our bucket list experiences like scuba diving, skydiving and a tropical vacation.
One winner in Illinois, Karen, lost her husband a day after her winning entry was announced. She initially turned down the experience, but First National reached out to her and asked if there was anything they could do to help. After she mentioned that she hadn't seen her children and grandchildren in years, the company flew her cross-country to surprise them, as well as funding a spa day, family dinner and shopping spree.
To find a list of all PR News Finnie Award winners, click here.
About Bozell
Bozell is a full-service advertising and public relations agency specializing in advertising, public relations, digital marketing, technology and other creative solutions that produce results. We utilize Smartargeting™ and other insights to create winning marketing and sales strategies and build brand stories that are smart and compelling. We stand for doing right by our clients, employees and our community.