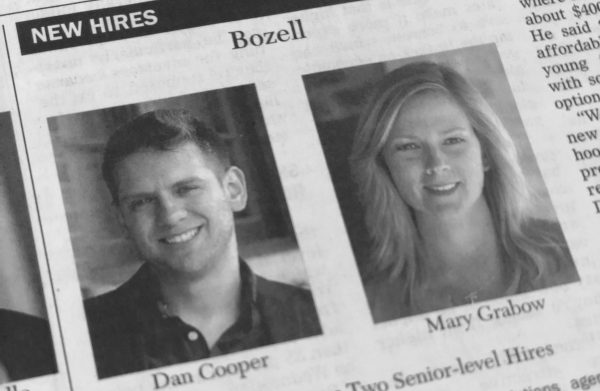 Bozell, a full-service advertising and public relations agency, announces the addition of Dan Cooper as Creative Director and Mary Grabow as Director of Account Services.
Dan Cooper has more than a decade of experience in the advertising industry. He will serve as creative director alongside Tim Young and oversee creative strategy and execution for clients including Westlake Ace Hardware, Sioux Honey Association Co-op, NCAA Men's College World Series and College Savings Plan Network. Prior to his work at Bozell, Dan served as associate creative director and head of digital on a variety of clients including Panda Express, Disney and Cuties Clementines.
Mary Grabow joins us as director of account services. With more than 25 years of marketing experience, Mary will oversee the agency's client relationships and strategy as well as internal processes and mentorship for all account executives and project managers. Prior to Bozell, Mary was an account executive supporting several companies including Madonna Rehabilitation Hospitals, Taco John's, Metropolitan Utilities District and Physicians Mutual.