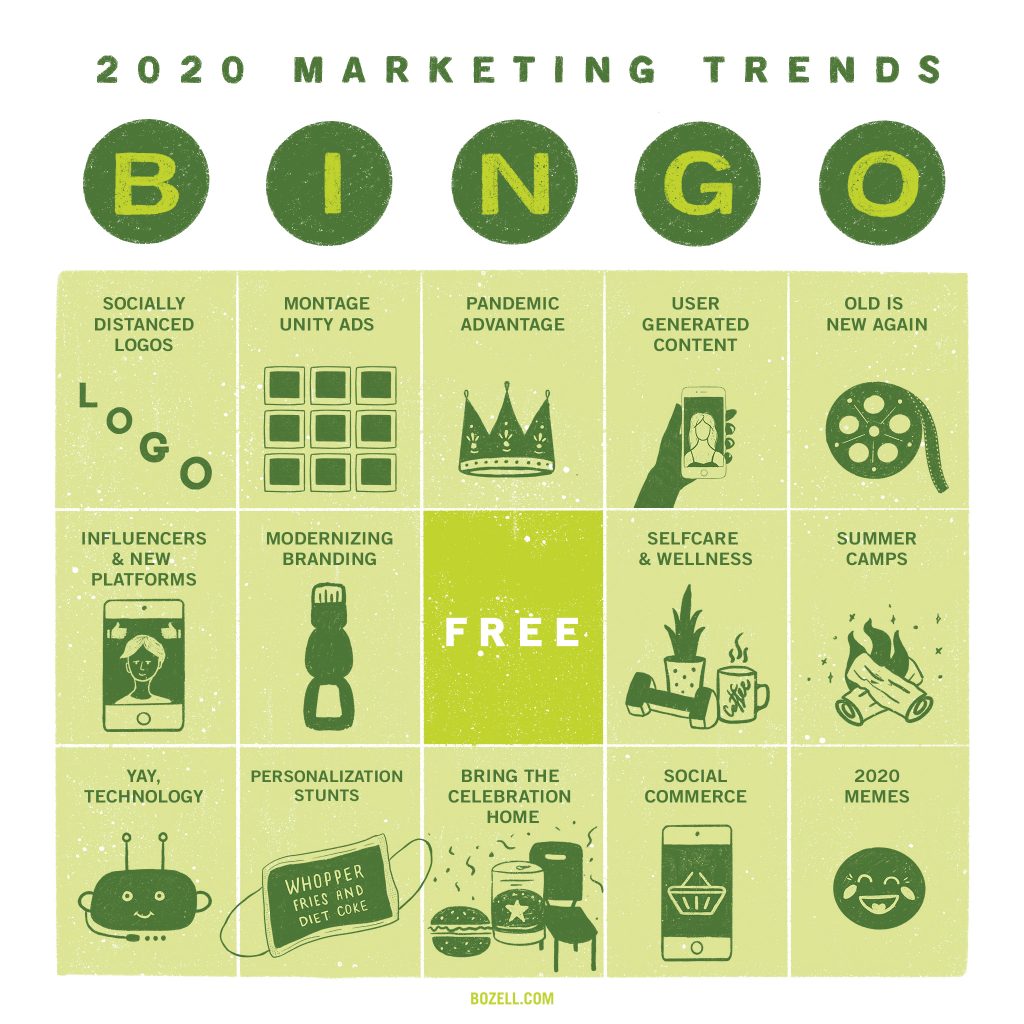 Play our 2020 Marketing Trends Bingo game and see how many of this year's major trends you or your agency used in your marketing strategies.
Trend #1: Socially Distanced Logos
To encourage people to follow the new practice of social distancing during the early months of the pandemic, Coke spaced out its iconic logo in one of their billboards in Times Square. Several other companies followed suit.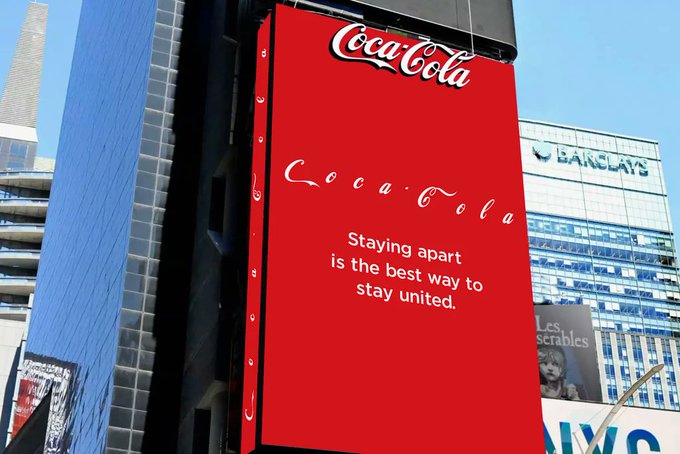 Trend #2: Montage Unity Ads
Facebook came up with one of the first montage PSA ads showing sensitivity, solidarity and compassion. Many brands followed and made their own "We are with you" versions but, after a while, they all started sounding and looking the same.
But halfway through the year though, Nike took a visually stunning and unique approach to montage unity ads with their split-screen 90-second spot "You Can't Stop Us." With more than 1,000 hours of grueling compositing, editing and adding special effects, Nike managed to create the perfect ad that united us on so many levels – not only during a pandemic but also during times of social injustice.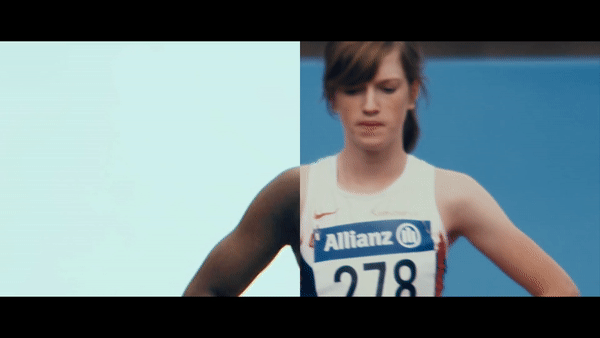 Trend #3: Pandemic Advantage
Not all brands struggled during the pandemic. Those that fell under the necessity/need category saw a significant rise in their numbers and took advantage of the situation to connect with new audiences. See a full list of companies thriving during tough times in 2020.
For example, King Arthur Flour Co., a 230-year old company renamed itself the King Arthur Baking Co. to do precisely that – capture some of those new stay-at-home bakers – as well as to promote its broader offerings consisting of "hundreds of ingredients, baking mixes and tools, as well as a … library of recipes." (Source) To learn more about the rebrand, check out our previous blog post.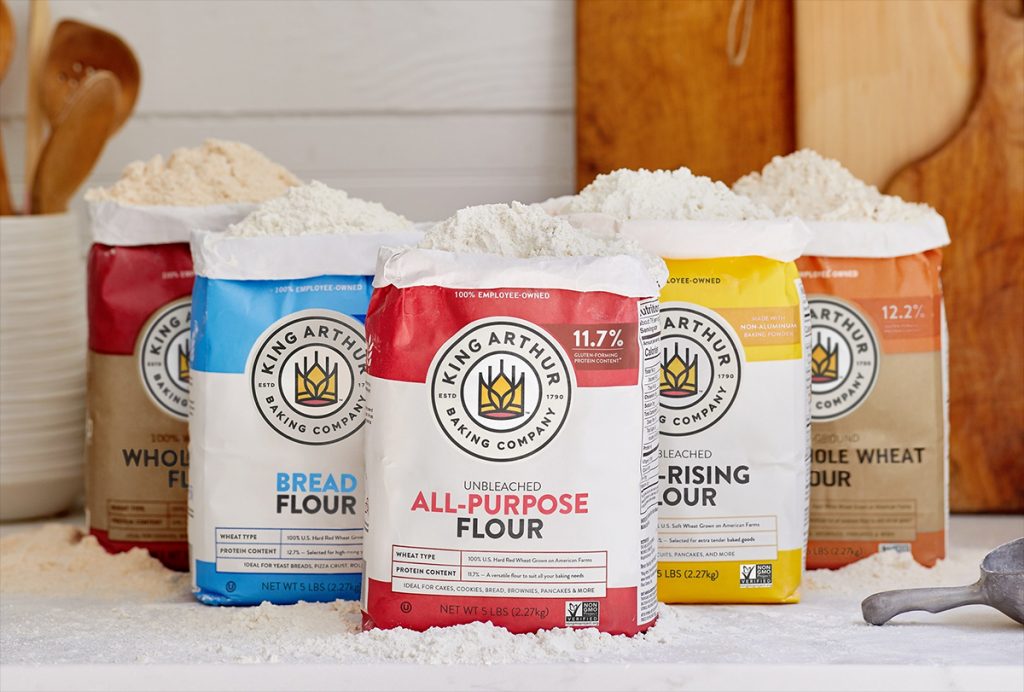 Trend #4: User Generated Content (UGC)
As production sets stayed closed, brands turned to online contests and their fans to generate new material. Doritos, for instance, revived their long-running "Crash the Super Bowl" contest, asking aspiring creatives, artists, musicians, filmmakers, etc., to "Crash from Home."
Trend #5: Old is New Again
With production sets closed, brands and agencies had to sift through their archives to repurpose already existing content and bring it to life with new messages. IKEA, for example, updated one of their 2017 spots early in the pandemic. The new messaging was able to convey just how important the home has become during the lockdown.
Trend #6: Influencer Marketing and New Platforms
In addition to UGC, brands continue to use influencers to promote their products and to explore new platforms. Chipotle, which had already mastered the art of influencer campaigns on TikTok early this year (including "TikTok timeout" with Justin Bieber and "#Chipoltle Sponsor Me" with influencer and super-fan David Dobrik), launched #ChipotleSponsorUs that promotes a new "group ordering" feature on the app and targets families and small groups of friends for a chance to win a year supply of burritos.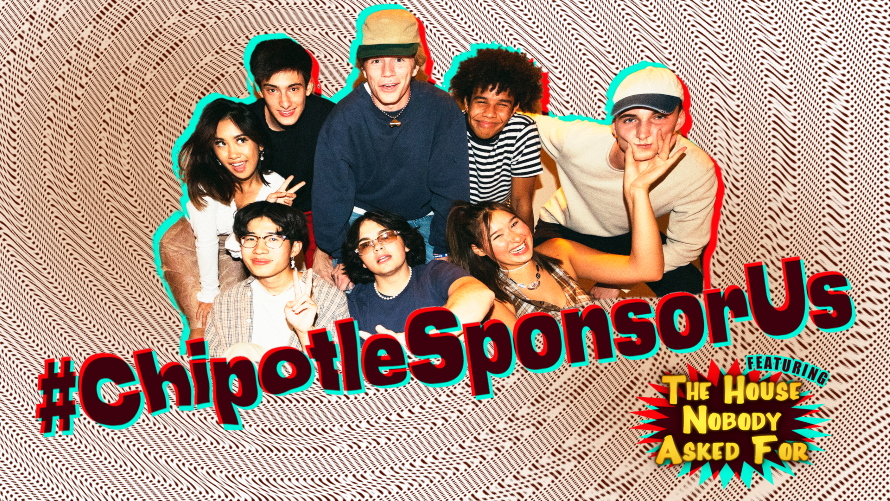 Trend #7: Modernizing Branding
With the rise of cancel culture, many companies focused efforts on modernizing their brands and emphasizing the stories behind their historic brands. For example, Land O'Lakes made a change to their logo early in the year to move away from "stereotypical Native 'themed' imagery" by removing Mia, the Native girl who's been on their butter packaging since 1928. This change gives the brand more ample space to "better tell its farmer-owned story." Aunt Jemima, Mrs. Butterworth's, Uncle Bens, Cream of Wheat and Eskimo Pie all announced similar reviews and brand updates to come.
In July, Mutual of Omaha decided to remove the Native American chief from its logo after 70 years. Mutual stated it was "part of a number of new initiatives addressing issues of racial equality and social justice." The updated logo featured an African lion and "captured the company's unique history" as a nod to Mutual of Omaha's Wild Kingdom, a long-running TV show that began airing in 1963.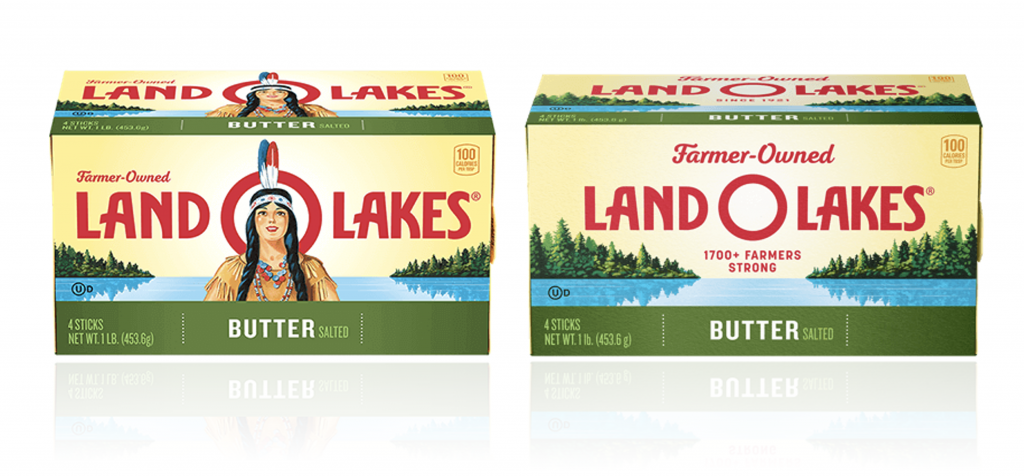 Trend #8: Self-care and Wellness Offerings
With the psychological toll of 2020, self-care and wellness are more needed than ever. To help their customers in these difficult times, a lot of brands are offering different ways to reduce stress and help with mindfulness, nutrition and exercise. Apps like Calm and Headspace have provided free services to people in need. Workout apps like Peloton offered free access for a couple of months. For a running guide of free services in response to COVID-19 check out this The New York Times article.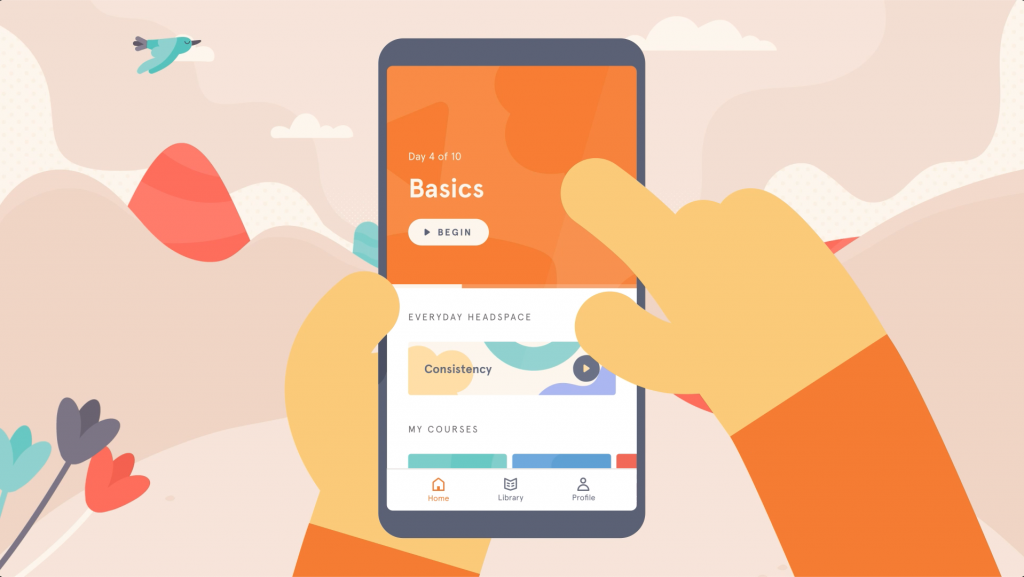 Trend #9: Summer Camps
With school out and parents working from home, someone had to entertain the kids this summer. Walmart teamed up with several celebrities and experts to create "Camp by Walmart" and offered more than 200 activities throughout the summer to keep kids amused. Celebrities acted as counselors and led various sessions ranging from arts and crafts, charades and musical Mad Libs to family-bonding challenges and mental and physical activities.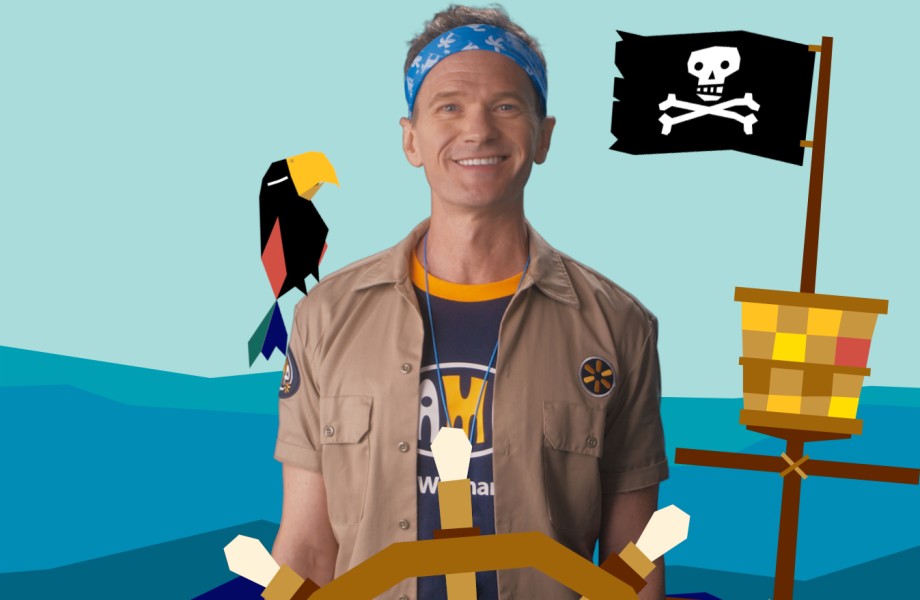 Trend #10: Yay for Technology (AI and Chatbots)
Technology is playing a crucial role in surviving the pandemic while being stuck at home. More and more companies turned to AI and chatbots to improve customer service and provide instant messaging in real-time.
One example is Capital One's Eno app, which utilizes a friendly "contextual chatbot that speaks conversationally" and keeps customers aware of unusual and suspicious account activity, as well as helping customers "check their bank balance, recent transactions or even report card trouble." Understanding more than 2,200 terms and emojis, Eno might not discuss much outside of banking but he's your bot when you need help 24/7 with your Capital One questions. (Source)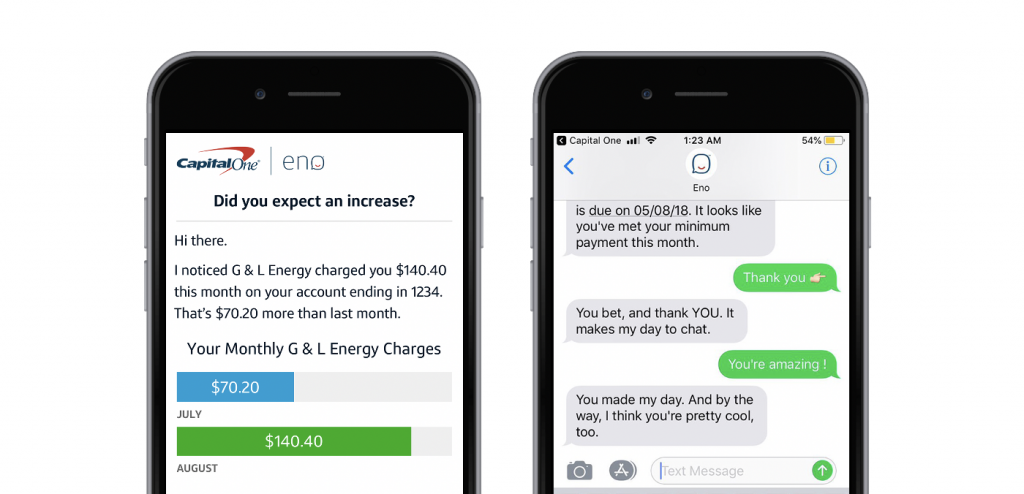 Trend #11: Personalization
At a time when we are spending more time than ever on our devices sitting at home, personalization has been key to an engaging customer experience. A lot of companies are using it in their email and social media campaigns, but only a few are thinking outside the box and offering it as an experiential activation. For example, Burger King offers personalized face masks to their customers with their food order printed on them. All you have to do is comment or tweet your order to the brand and they'll send you a mask to wear next time you go to one of their stores and order food at the cashier or the drive-through.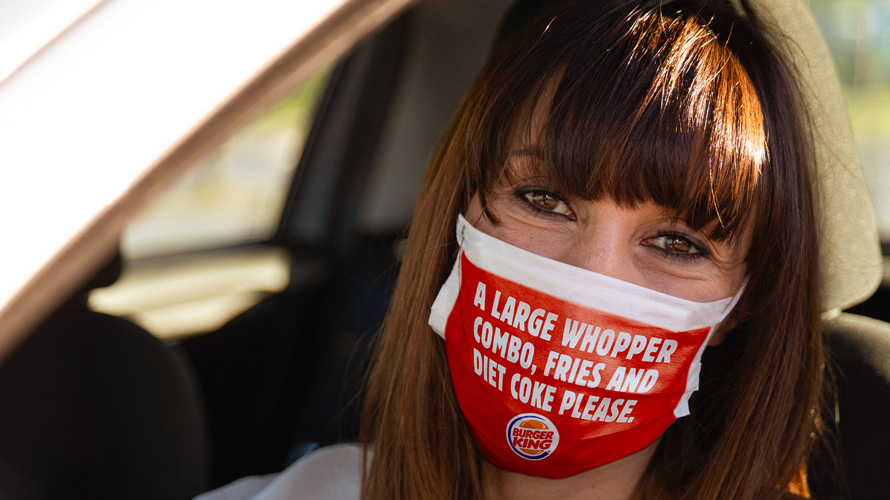 Trend #12: Bring the Celebration Home
2020 pretty much canceled all birthdays, weddings, baby showers, BBQs and sports. Some brands got creative about bringing the celebration to people's homes. Heineken sent a few lucky fans an authentic stadium chair, stadium food and a custom Heineken 0.0 beverage fridge as part of their "Stadium in a Box" promotion, while Miller High Life is bringing a pandemic-approved dive bar to one winner's backyard.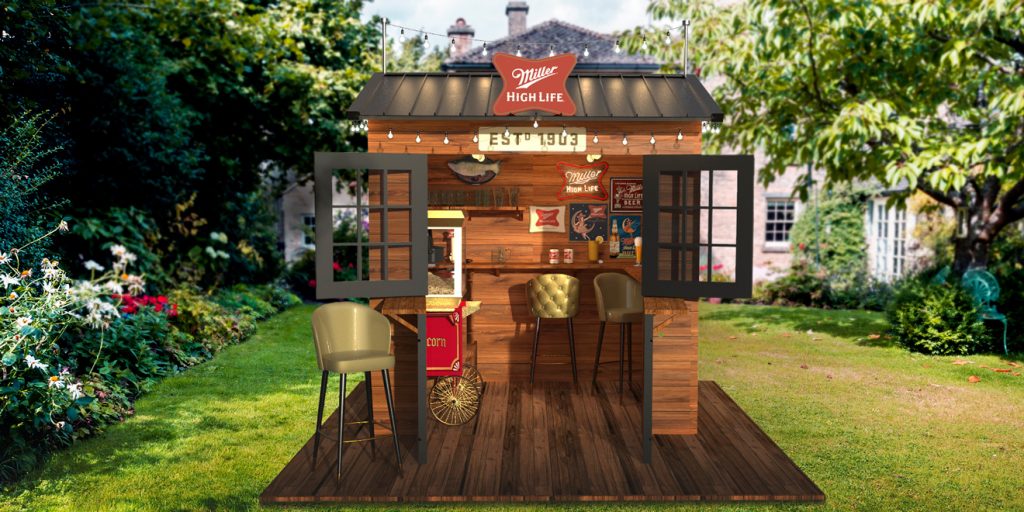 Trend #13: Social Commerce
As a result of the pandemic, customers are rethinking the way they shop, and social commerce is on the rise. There's a huge influx of people turning to social media to find "healthy, cost-effective and locally available" products.
With features like shoppable posts gaining popularity, brands can engage with customers right then and there, in the app, and offer an easy shopping experience with highly personalized recommendations based on interests and location.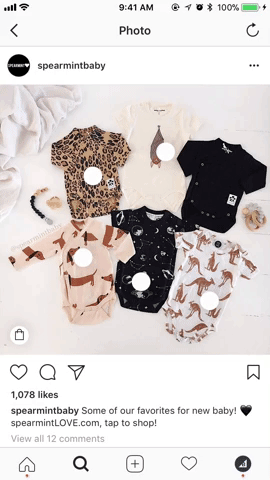 © SpearmintLove
Trend #14: 2020 Memes
And last, but not least, 2020 saw its fair share of memes – with no end in sight. After all, with everything that has happened since January, the only way to survive it was through humor. I'll leave you with this link to 40 Memes that Sum Up 2020 So Far.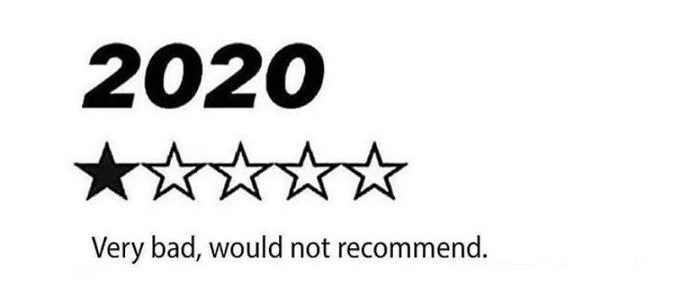 Let's be honest, COVID-19 threw us all for a loop. And all of these 2020 marketing trends exist because the world around us changed and brands had to keep up. But this isn't new. Change is always happening – pandemic or not (just ask Heather, a senior art director who just wrote on the topic). It is our job as marketers to be nimble and willing to respond to our customers' needs. Being "close to the customer" has been an operating value of ours for decades. Because if you know your customer's situation, you can adapt. And 2020 showed us which brands were ready for it. So play our 2020 Marketing Trends Bingo and let us know if you got bingo!