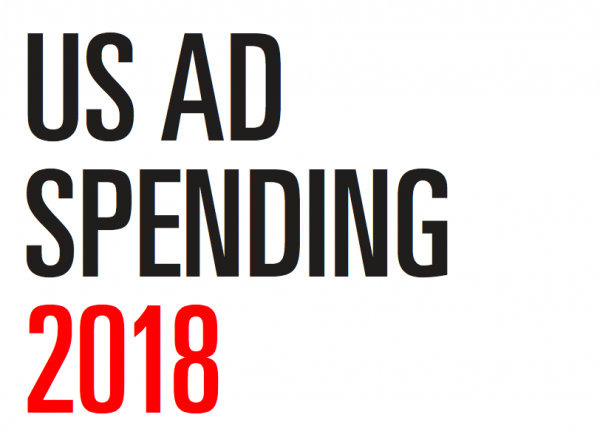 Everyone who works in the marketing field is well aware of how much the media landscape has changed (and continues to change). Here are just a few key highlights from some brand new eMarketer reports on U.S. advertising spending that illustrate the biggest trends.
Digital vs. Traditional
According to a recent report from eMarketer, 2018 will be the last year when traditional media advertising accounts for over half (50.3%) of total media ad spending. By 2019, digital media will account for 55.0% of total media ad spending.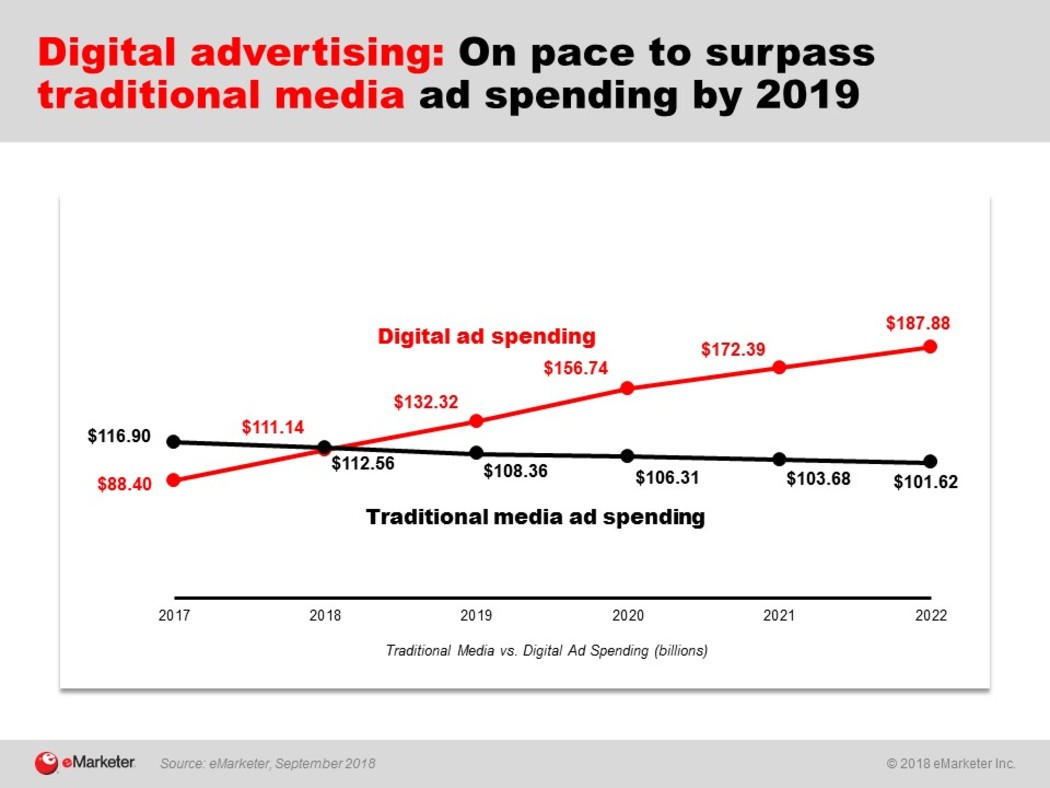 TV vs. Digital Video
Last year, TV ad spending in the U.S. saw a first-time drop since 2009. TV ad spend will continue to decline as the digital video spend increases. U.S. digital video ad spending will surpass $50 billion in 2022, growing at double-digit rates.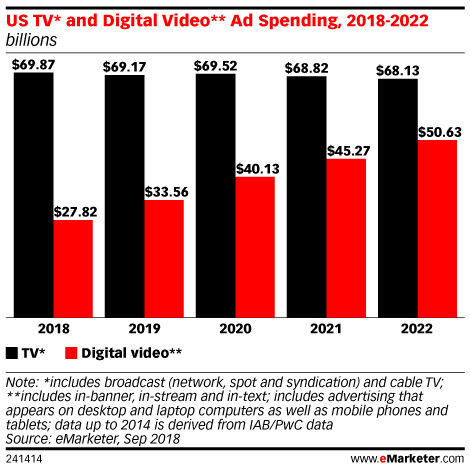 TV vs. Mobile
TV ad spending ($69.87 billion) is expected to fall behind mobile in 2018 ($76.17 billion). And by 2020, mobile ad spending will reach $113.21 billion and surpass all traditional media ad spending combined.
Social Video
Social network video advertising is steadily getting a larger share of ad budgets In 2018, US social network video ad spending will increase 38.1% to $7.85 billion.
Like it or not, Facebook is still the 800 gorilla even in video ad growth
Facebook is driving social video ad growth and will account for 84.9% of outlays. Its video ad business, which includes Instagram, will total $6.81 billion in 2018. Premium costs for in-feed ad spots, driven by high demand from advertisers, are fueling Facebook's video advertising growth. Though a small contributor, video ad revenues from Facebook Watch are also included.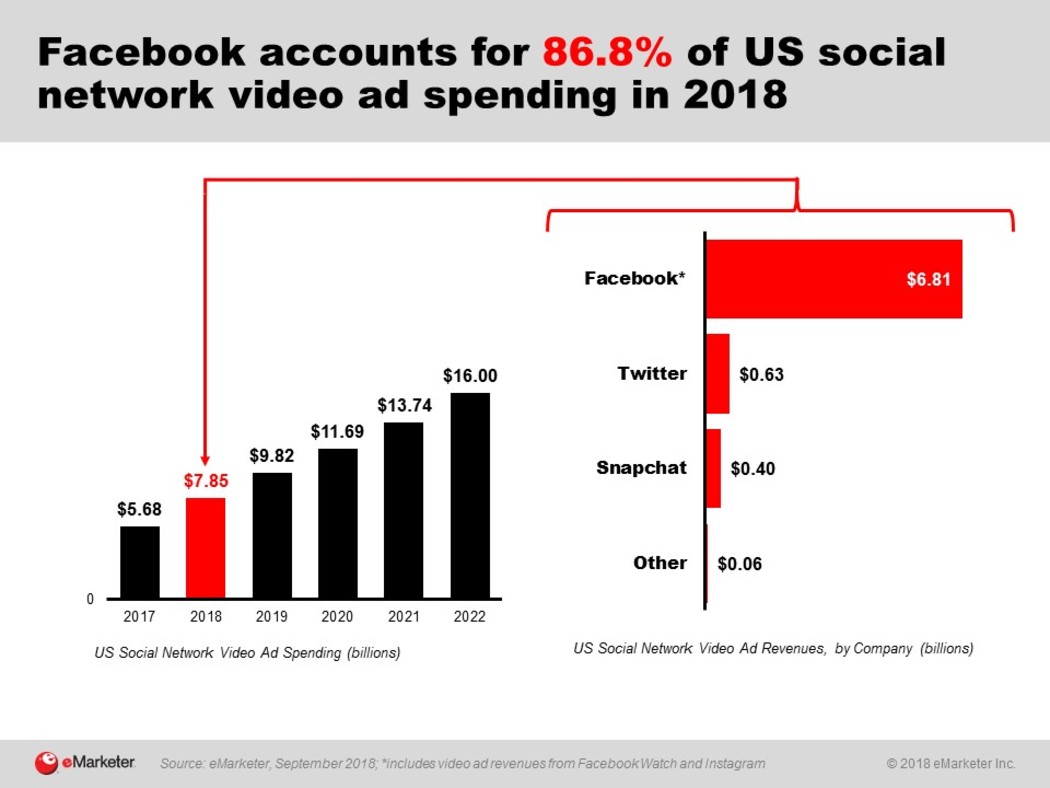 The media landscape as we know it today was unimaginable only a decade ago. Think about it..Facebook didn't even exist until 2004 (and only available to the general public in 2006), Twitter launched in 2006, and the iPhone wasn't launched until 2007.  Plus, ut was less than 10 years ago that streaming services, apps and a more evolved digital world emerged. So change has been swift and will continue to evolve into the foreseeable future. Yes, these trends may create challenges and are hard to keep up with, but they also create great opportunities for smart marketers willing to experiment.